SHOP BLACK FRIDAY SAVINGS

TAKE 20% OFF SITE WIDE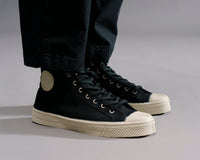 The Military Collection
Manufactured in one of the oldest rubber factories in Europe and relaunched in 2019, the Military Collection is our icon. The factory specific Vulcinisation method makes the sneakers extremely durable, flexible and effortlessly cool. 
The Lot Collection
The Lot Collection is inspired by our archive of making US Army Gym Sneakers. Crafted in Europe using true vulcanisation methods, the Lot Collection features premium Italian suedes and made to last.
Shop now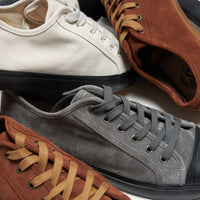 About US Rubber Company
US Rubber were able to acquire some of the biggest rubber manufacturing factories around the world such as Goodyear tyres which allowed the chain to monopolise the rubber industry. This put the company in position to produce some of the highest quality sneakers of its time and paved the way for some of the biggest sneaker brands in the world to this date. U.S. Rubber manufactured Keds in their factory and alumni of the U.S. Rubber factory workers includes Marquis Converse.
History